PARA DISTRIBUCIÓN INMEDIATA / FOR IMMEDIATE RELEASE
*English version below
PALO! Disfruta de su Nominación al Latin Grammy
y la Alabanza que Recibe por parte de la Industria Musical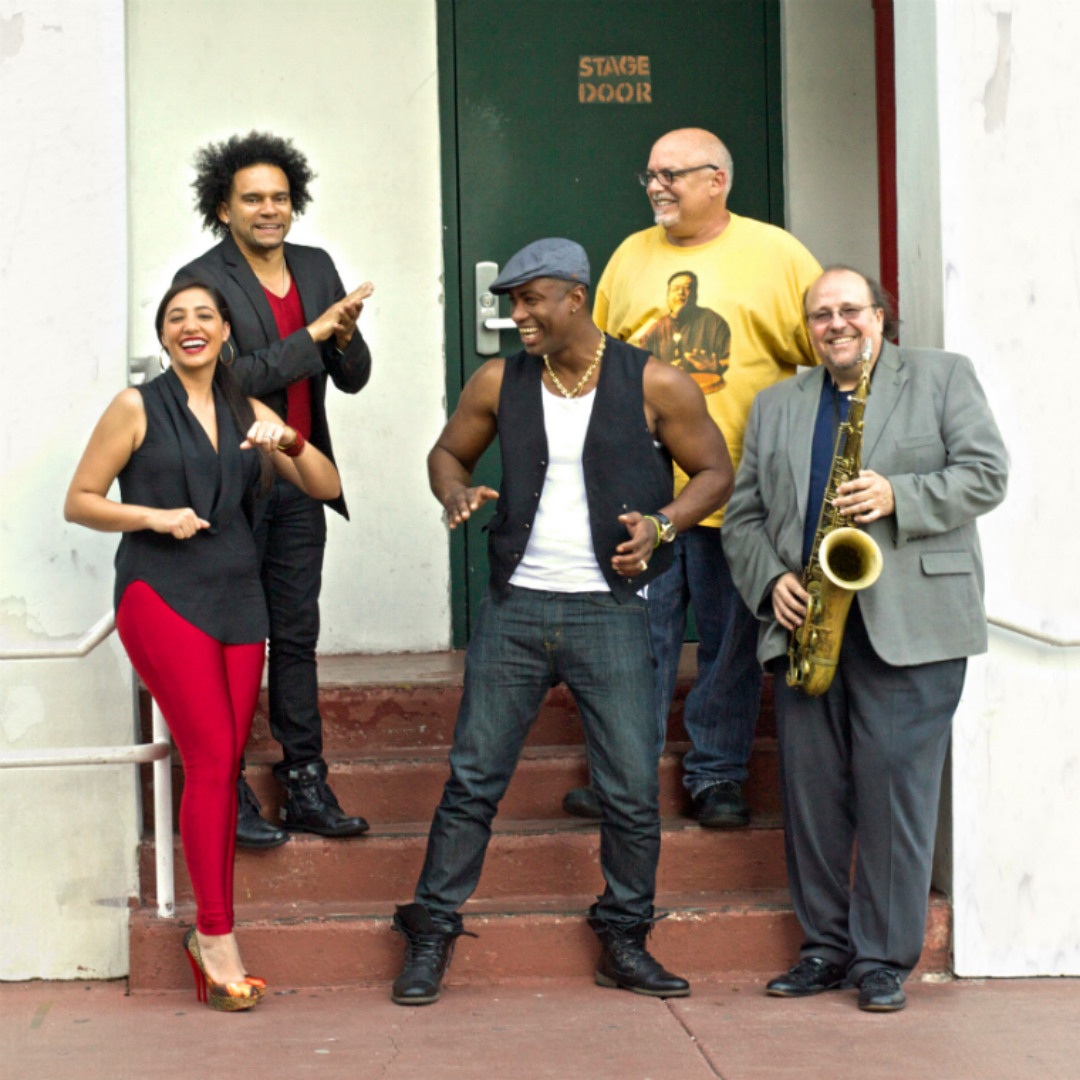 "Funk Afro-Cubano es la música cubana de las nuevas generaciones, y el líder de este sonido es la banda miamense PALO!" – The New York Post
Los Ángeles, CA (15 de octubre, 2014) – Por estos días el grupo PALO! vive momentos muy intensos y emocionantes de su carrera y se encuentran finalizando una gira por Estados Unidos, además de recibir la primera nominación al premio Latin Grammy en la categoría Mejor Álbum Tropical Contemporáneo.
La decimoquinta edición de los premios Latin Grammy 2014 se realizará el próximo 20 de noviembre Las Vegas (Nevada).
Con la noticia de la nominación, PALO! continúa una gran gira que los ha llevado a visitar Boston, Chicago, Nueva York, Los Ángeles y que se cerrará con un show muy especial en su casa: Miami.
Y fue precisamente en la ciudad de Miami fue donde comenzó a gestarse uno de los proyectos alternativos e independientes más interesantes del país, en la que se combinan elementos de la música tradicional cubana y ritmos afroamericanos, creando un sonido original, propio y muy atractivo. Solo basta ver sus presentaciones en vivo para ver como seducen al público, poco a poco, con canciones y ritmos muy contagiosos, con estructuras musicales que incorporan improvisación jazzística que hacen que cada show sea realmente único e irrepetible. No en vano han logrado una gran fanaticada que los ha consolidado como uno de los grupos a seguir en cada uno de los lugares que visitan. Y gracias a ese gran prestigio es que lograron un reconocimiento muy importante por parte del semanario Miami New Times, el cual los nominó como Mejor Banda Latina del 2014.
Su reputación es increíble y en gran parte es a esa combinación mágica de canciones y talento. Sus integrantes tienen una amplia escuela y recorrido como productores, arreglistas, compositores y compañeros de banda de legendarias estrellas de la salsa, jazz y otros géneros de la música latina.
Así PALO!, que se formó en el 2003 en Miami, FL. Lo integrantes incluyen: Leslie Cartaya, vocalista principal quien en el 2013 fue nominada a los Latin Grammy como Mejor Nuevo Artista, Steve Roitstein, productor y tecladista reconocido por su trabajo con Celia Cruz, Willy Chirino, Tito Puente, Cheo Feliciano, y Oscar d' Leon, entre otros, Ed Calle, talentoso saxofonista reconocido por su habilidad de improvisación, y los percusionistas e vocalistas del grupo, Philbert Armenteros y Raymer Olalde, lo cual traen ese fuego cubano y energía que caracteriza a PALO!.
PALO! es Salsa con sabor a Jazz con un ritmo contagioso de Funk e improvisación jazzística, un verdadero estilo único dentro de la música cubana resultando ser irresistible para los bailadores.
ESCUCHA EL DISCO NOMINADO AL LATIN GRAMMY //
LISTEN TO LATIN GRAMMY NOMINATED ALBUM
PALO! LIVE
https://soundcloud.com/gopalo/sets/palo-live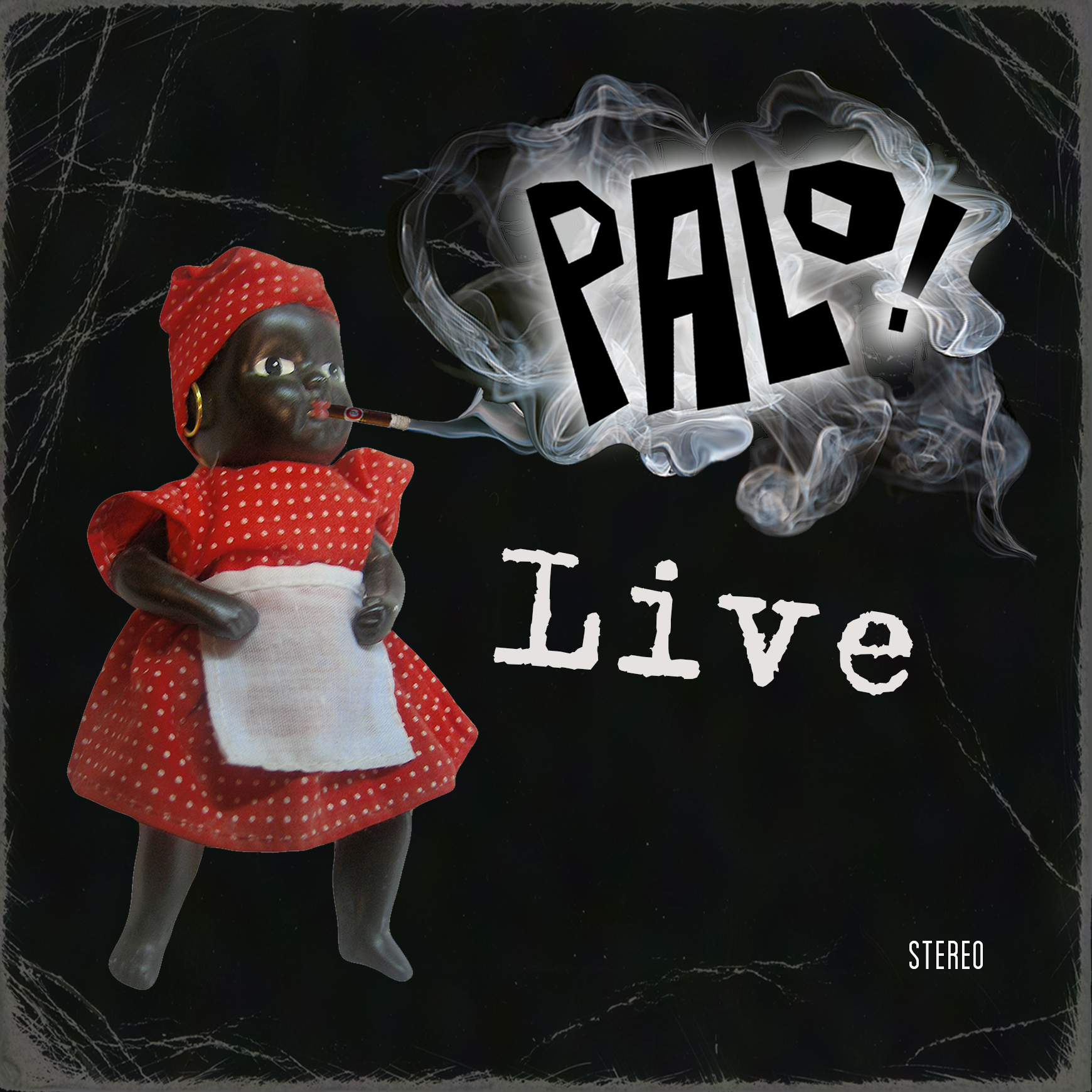 "Afro-Cuban Funk is Cuban music for the new generation and the leader of the sound is PALO!" – The New York Post
Los Angeles, CA (October 15, 2014) – Currently, the group PALO! is living a very intense and exciting time in their career. The band was recently nominated for their first Latin Grammy for Best Contemporary Tropical Album and just finished wrapping up their very successful U.S. tour.
The fifteenth edition of the Latin Grammy Awards 2014 will take place on November 20 in Las Vegas (Nevada).
After the news of the nomination, PALO! embarked on a tour playing in major cities such as: Boston, Chicago, New York, Los Angeles, and back home in Miami where they will end their tour.
And it was in the city of Miami where this project originated and developed into one of the most interesting alternative and independent projects in the country, fusing elements of traditional Cuban music with Afro-American rhythms creating a very original and seductive sound. Their live shows are known to slowly seduce audiences with their catchy songs, rhythms and risky musical structures, which incorporate Jazz improvisation, making every show a truly unique experience. Not surprisingly, they have garnered an amazing fan base leading them to gain recognition from important publications such as the Miami New Times, which nominated them as the Best Latin Band in 2014.
Their reputation precedes them, which in part due to this magical blend of songs and talent. The band's members have an extensive musical trajectory as producers, arrangers, composers and band mates of other legendary stars of Salsa, Jazz and other genres within Latin music.
PALO! was formed in 2003 in Miami, FL. The band is comprised of the vocalist Leslie Cartaya, who was nominated for a Latin Grammy in 2013 for Best New Artist, Steve Roitstein, keyboardist and producer known for his work with Celia Cruz, Willy Chirino, Tito Puente, Cheo Feliciano, Oscar d'Leon, among others, Ed Calle, a talented saxophonist recognized for his ability to improvise, and the percussionists and vocalists of the group, Philbert Armenteros and Raymer Olalde, which bring the Cuban fire and energy that characterizes PALO!.
PALO! is Salsa with a taste of Jazz, doused with infectious funk rhythms and jazz improvisation, a distinct style of Cuban music proving to be irresistible for those that love to dance.
For more info please contact:
Loren Medina  [email protected]
Rocio Gutierrez  [email protected]   
Instagram @DigitalGirl_Inc